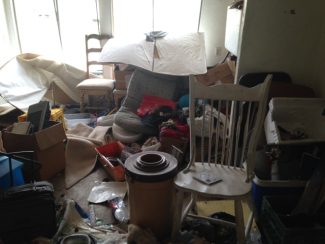 Similar to dumpster rental service, a professional junk removal company helps with fall/spring home cleanings, demolition debris, yard waste, or general rubbish removal. Unlike any dumpster removal service, however, Vista Clean junk removal also handles all the heavy-lifting for you. Hiring the company is as easy as it can be; all you have to do is call, schedule, ask for estimates, and enjoy clutter-free home or store. There are many ways to determine the exact cost of junk removal service, but the good thing is that Vista Clean gives your estimates on-site. Types of junk and the volume to be hauled away play major roles in determining the cost, but the size of the project is also put into account. It allows for more accurate estimation so you can save money and time.
Vista Clean junk removal is a professional company that handles the removal of unused items or debris for both residential and commercial properties. It works only with trained workers to take care all the debris from small sticks on your yard to bulky appliances or furniture pieces in your basement. The company is based in Tucson and it serves in the surrounding areas as well. Every worker is fully insured; property owners should not worry about damaged items or any accidental events of accidents. In case any worker is liable for mistakes, the company takes full financial responsibility. Another good thing is that Vista Clean makes sure that all debris or junk go into recycling process. If there are any usable items, the company donates them to charitable organizations.
Here are some reasons why hiring Vista Clean  makes better sense than hiring dumpster service:
You want other people to do the heavy-lifting of your debris

You have large items you're no longer using

You need clutter-free space quickly

You want efficient professional junk removal service to give unused items to donation safely
Vista Clean only hires trained workers and has all the necessary tools to get the junk removal cleaning job done quickly. Disposal of large items such as furniture and old appliances require careful handling, and it is way more difficult than it may seem. Have you ever tried to load an old refrigerator or bulky air conditioner to the back of your truck? Not fun. Instead of risking for injuries or spending your weekend getting dirty, it is best to leave the jobs to professionals. In a situation where you need to get rid of junk without even lifting a finger, Vista Clean Junk Removal Tucson is always at the ready.